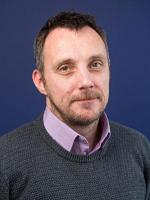 Plant Integrity Management Ltd (PIM) has been awarded a contract by Statoil (U.K.) Ltd to conduct a Pressure Safety Valve (PSV) Risk Based Inspection (RBI) review of the recertification process for the Mariner field. The scope of work will see PIM address the development and implementation of the Technical Strategy document for both the Mariner A (production, drilling and quarters (PDQ) platform) and Mariner B (floating storage unit (FSU) vessel).
Colin Shields, valve specialist at PIM says, "Pressure safety valves are vital to sustaining a safe working environment. Managing PSVs correctly ensures that they will prevent process plant over pressurisation and the release of hazardous fluids. Timely recertification provides a duty holder with the reassurance that their valves are correctly maintained and will function on demand."
The Mariner field lies approximately 150 km east of the Shetland Isles. It is anticipated that the Mariner field will contribute more than 250 million barrels in reserves and that average plateau production will be in the region of 55,000 barrels per day.
This latest contract win follows PIM's recent announcement that it was awarded a North Sea integrity management contract by Nexen, a wholly owned subsidiary of CNOOC Limited.