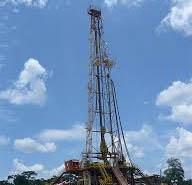 Amerisur Resources provide an update on the well Platanillo-20 in the Platanillo Field, Colombia, the 15th new well of the current drilling campaign, in addition to three successful sidetracks.
The well has been successfully drilled vertically to a total depth of 8,357ft MD and was cored over the N, U, T and Caballos basal sands. The reservoir cores recovered in Platanillo-20 are being analysed with the objective of physically determining the properties of the reservoirs, which will allow a refinement of the reserves model, as announced in the Interim Results for the six months ended 30 June 2014.
The reservoir sections in Platanillo-20 were logged and log interpretation indicated the presence of 55ft gross, 27ft net oil column in the U sand formation and the presence of 20ft gross, 14ft net oil column in the T sand formation using both Schlumberger Anadrill Logging While Drilling and Schlumberger wire line tools.