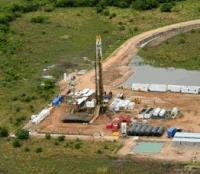 Platino Energy's board of directors has appointed Rafi Khouri to serve as Vice President, Business Development of the Corporation.
Tomas Villamil CEO stated: "It is with great pleasure that the Board and Management welcome Rafi to the Platino Energy team. Rafi's international oil and gas expertise in equity capital markets, business development, and operations is a perfect complement to Platino's ongoing growth strategy in Colombia."
Mr. Khouri has provided business development services to the Corporation in a consulting role since June 2014, and brings close to 20 years of oil and gas experience to this role. He graduated from the American University of Beirut in Applied Chemistry and has a Master of Business Administration from the University of Alberta.