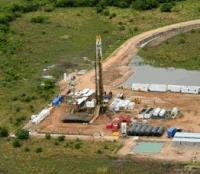 Platino Energy Corp. enters into a definitive at arm's-length share purchase agreement dated October 13, 2014 (the "Share Purchase Agreement") whereby, subject to the satisfaction of certain customary closing conditions and adjustments, Platino will acquire 100% of Colombia Energy Development Company (CEDCO), for a total cash consideration of US$50 million (the "Purchase Price" and collectively the "Transaction").
The transaction has an effective date of August 1, 2014, and an expected closing date on or about November 28, 2014.
The Transaction provides Platino with a light oil production, reserves and exploration base in Colombia's Llanos basin to complement its existing longer-term exploration focused portfolio in the Putumayo basin.