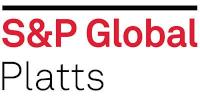 China's apparent* oil demand in December 2016 rose 2.3% year over year to 11.69 million barrels per day (b/d), according to an analysis of Chinese government data by S&P Global Platts, the independent provider of information and benchmark prices for the commodities and energy markets.
Refinery throughput in December last year averaged 11.31 million b/d, data from China's National Bureau of Statistics (NBS) showed January 20. This was up 3.6% year over year to a new record high, as refinery maintenance tapered off and production picked up in preparation for higher demand in the first quarter of 2017. Platts China Oil Analytics, an S&P Global Platts on-line analysis platform for supply/demand and trade data, has adjusted runs for December upwards to 11.63 million b/d based on data on independent refinery run rates.
China's imports of key oil products – fuel oil, gasoil, jet fuel, gasoline, naphtha and liquid petroleum gas (LPG) – averaged 1.0 million b/d in December, data from China's General Administration of Customs showed. Exports rose to 972,000 b/d from November's 851,000 b/d. This means net imports during December averaged 62,000 b/d, slumping 88% from the same month in 2015.
When using official government data for calculations, China's apparent oil demand in 2016 averaged 11.11 million b/d in 2016, declining 0.8%. However Platts China Oil Analytics believes refinery processing volumes last year averaged 11.08 million b/d – versus 10.83 million b/d reported by the NBS. Last year's increase followed significantly higher runs by independent refiners, which received beginning late 2015 the right to import crude oil. These refiners, mainly in eastern Shandong, raised utilisation rates to an average 54% last year, up from approximately 40% in 2015. Thus, this group likely saw overall runs increase by more than 500,000 b/d in 2016.
With the adjustment in refinery runs, apparent oil demand for the year therefore trended higher than if calculated using government data, at 11.35 million b/d.
"This represented a 1.3% increase in 2016," says Song Yen Ling, senior analyst with Platts China Oil Analytics. "That said, the pace of growth fell in 2016 from 6.6% in 2015, when oil demand had been boosted by a crude oil price drop to levels just over $50/b."
Platts China Oil Analytics, adjusting for higher production in gasoline and gasoil than was reported by China's government, estimates that gasoline apparent demand in December averaged 2.87 million b/d. This marks a 6.9% increase from a year ago, while gasoil apparent demand fell 2.4% over the same period to an average 3.51 million b/d. Gasoil demand took a hit on lower winter temperatures that hampered industrial activity, as well as transport disruptions due to both colder conditions in north China and severe smog in parts of the country, the latter of which prompted some local governments to institute curbs on transport activity.
Fuel oil apparent demand in December continued to decline on a year-over-year basis, dropping 22.4% to 783,000 b/d on dampened buying from independent refiners.
Platts China Oil Analytics estimates that 2016 gasoline apparent demand expanded by 7.8% and gasoil apparent demand declined by 0.6%, further reflections of the Chinese economy's move toward more consumption-focused growth.
In the first quarter of 2017, demand remained muted until after the Lunar New Year holidays. Gasoil sales picked up in early February in preparation for the spring planting season, while gasoline demand remained steady supported by increased travel during the holiday season. Refineries are expected to reduce their runs slightly as a number of maintenance programs have already been scheduled, particularly from March going into the second quarter.
*S&P Global Platts calculates China's apparent or implied oil demand on the basis of crude throughput volumes at the domestic refineries and net oil product imports. S&P Global Platts also takes into account undeclared revisions in NBS historical data.