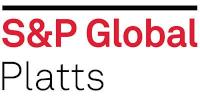 China's apparent oil demand in October 2016 edged up by 1.1% from the same month last year to 11.12 million barrels per day (b/d), according to an analysis of Chinese government data by S&P Global Platts, independent provider of information and benchmark prices for the commodities and energy markets.
Refinery throughput in October averaged 11.13 million b/d, data from China's National Bureau of Statistics (NBS) showed. This was up 6% on a year-over-year basis and up 4% versus September. Refinery runs in October continued climbing from September given China's oil demand tends to peak in the fourth quarter every year.
However, China became a net exporter of key oil products for the first time in October, with average net exports of 4,000 b/d during the month. Total exports were 858,000 b/d, surging 55.8% year on year. They outweighed total imports of 854,000 b/d, which fell 19.2% year on year, data from the General Administration of Customs showed.
Subtracting net exports from refinery runs, apparent oil demand in October averaged 11.12 million b/d, which was 1.1% higher than the same month last year. This was the first positive year-on-year growth recorded since June. This brings overall apparent oil demand over January to October to an average 11.04 million b/d, which is a contraction of 1.4% from the same time in 2015.
However given that some refinery output is likely not captured by government data, refinery runs were likely higher than reported by the NBS. Platts China Oil Analytics estimates that China's refinery runs in October were 11.23 million b/d, which means apparent demand likely averaged 11.2 million b/d, 1.8% up from October last year.
Platts China Oil Analytics estimates that gasoline apparent demand in October averaged 2.88 million b/d, a 7.1% increase year on year while gasoil apparent demand rose 3.2% over the same period to 3.48 million b/d. Fuel oil apparent demand slumped 23.3% to 620,000 b/d, a continued trend since the second half of last year as independent refiners have received crude oil import rights, prompting them to cut back on their demand for fuel oil as a processing feedstock.
Going into the end of the year, gasoil demand in China appears to have strengthened in some parts particularly for lower pour point diesel in the north as the weather gets colder in winter. The government has poured more investment into infrastructure while there are indications that construction activity has ticked up.
Exports of transport fuels are likely to remain high until the end of the year although refiners have typically started to build gasoil stocks in December for the Lunar New Year the following year.
"Gasoil exports will remain strong in November and December but are unlikely to hit the record high level seen in September when outflows reached nearly 400,000 b/d," says Song Yen Ling, senior analyst with Platts China Oil Analytics.
Gasoline exports in November are likely to have strengthened to 270,000 b/d from 240,000 b/d in October due to higher exports by the country's independent refiners. Platts COA estimates that these refiners exported at least 150,000 mt of gasoline in November alone, roughly triple the volume in prior months.