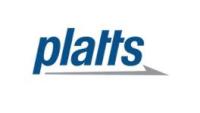 Platts expanded its electric power offerings to include a weekly spot price assessment for Europe-delivered industrial wood pellets, which are used alone or in combination with coal to fuel power plants, and a suite of U.K. wood pellet profitability spreads at different fuel efficiencies.
"Increasingly, the European power industry is using organic plant matter, known as biomass, as a source of renewable energy, and our new price assessments are aimed at bringing greater transparency to this growing market," said Ben Legg, Platts commercial director for European power and gas.
The new price assessment – Platts CIF NW Europe Industrial Wood Pellet – reflects the physical spot market value as delivered to northwest Europe of industrial grade 2 wood pellet supplies with a net calorific value of 17 gigajoules per metric ton (GJ/mt) and typical sulfur and ash contents of 0.1% and 1%, respectively. The assessment is quoted in U.S. dollars per metric ton for delivery 7-45 days forward from the date of publication.