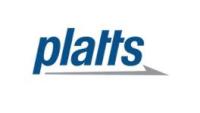 Nominations are now being accepted for the 2015 Platts Global Energy Awards, which recognize corporate and individual excellence in 17 Awards categories. The Awards program, often described as "the Oscars of Energy," is now in its 17th year.
The Awards will laud exemplary performance in leadership, innovative technologies, finance, corporate responsibility and more. The program typically draws hundreds of entries, with nominated companies representing not only the energy, biofuels and petrochemicals sectors, but also non-energy sectors, including retail and financing. All nominations must be received by September 10, 2015.
"We are proud to be augmenting the scope of the 2015 Platts Global Energy Awards in line with the energy industry's evolution of focus and quest for ever-nimble business strategies that keep pace with changing market conditions," said Murray Fisher, producer of the Awards program at Platts, a leading global energy, metals, petrochemicals and agriculture information provider. "This year's awards aim to honor strategic and financial acumen that has been pivotal to corporate and sector transformations amid a low-price environment, as well as to the continued integration of renewables."
New this year to the Industry Leadership Awards section are the categories of Downstream and Power, which will further broaden the recognition scope to refining, petrochemicals, liquefied petroleum gas suppliers and retail services, as well as electricity and natural gas, respectively.
Also new is Grid Edge Award for Energy Management, which will honor a company that best exemplifies "disruptive innovation" to energy management.
Not only will the Platts Global Energy Awards again honor the world's most notable Strategic Deal of the Year, Platts is introducing Financial Deal of the Year, which will showcase a standout energy-related transaction by an investment entity such as a hedge fund, private equity fund and/or venture capital firm.