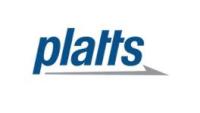 Abundant shale natural gas reserves in the United States are expected to keep petrochemical producers in North America well stocked with inexpensive ethane for the next decade, according to the just-launched Platts Petrochemical Analytics: Shale Gas to Polyethylene – Global Outlook to 2023, a new quarterly report which features a 10-year price forecast from Platts' oil and natural gas analytics unit Bentek Energy*.
The 50-page report examines how the U.S. shale natural gas revolution is rapidly changing the global ethane, ethylene, polyethylene and natural gas liquids (NGLs) markets and concludes that ethane will likely be oversupplied in the U.S. through 2018, when prices are expected to climb as new ethane crackers come online and absorb the excess feedstock.
Shale Gas to Polyethylene—Global Outlook to 2023 is the first in a planned series of quarterly reports that will be produced by the Platts Petrochemical Analytics team, newly formed to better serve the needs of corporate executives, strategic planners and analysts in the petrochemical industry.
"We've designed the quarterlies to meet front- and back-office needs and pull together all relevant information in one convenient report," said Jim Foster, senior petrochemical analyst at Platts, a leading global provider of energy, metals and petrochemicals information. "In this particular report, we explain how today's wide cracking margins are incentivizing a rush for new capacity and how this might erode the U.S. feedstock advantage post 2017."