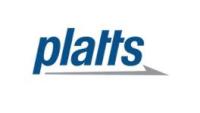 China's apparent oil demand in June turned directions from May and climbed 2.7% versus the same month a year ago to 41.94 million metric tons (mt) or an average 10.25 million barrels per day (b/d), according to a just-released Platts analysis of Chinese government data. On a month-over-month basis, apparent oil demand was up 8.6% from May.
"Analysts attributed the June increase to stronger fuel demand by the farming and agricultural sectors for the summer planting season," said Song Yen Ling, Platts senior writer for China. "It's also interesting to note that June marked the second month that China's apparent oil demand crossed the 10 million b/d this year, following February's 10.62 million b/d."
The robust month-over-month demand growth helped push the nation's apparent oil demand for the first half of the year to 9.91 million b/d with the second-quarter growth pace up 1.9% versus the same quarter a year ago. Contributing to the demand growth was China's stronger 7.5% gross domestic product (GDP). In the first quarter, China's apparent oil demand contracted by 0.6% amid GDP growth of 7.4%.