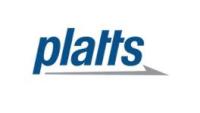 China's apparent oil demand in December rose 5.3% year over year to 44.96 million metric tons (mt), or an average 10.63 million barrels per day (b/d) – hitting the highest absolute demand on record – according to a just-released Platts analysis of Chinese government data.
China's apparent oil demand in 2014 rose 3% from a year before to an average of 10.1 million b/d, which was higher than the 2% year-over-year growth seen in 2013.
Total oil product imports in 2014 tumbled 24.2% from 2013 to 30 million mt, the lowest annual level since Platts started tracking Chinese oil demand data in 2005. Exports of oil product from the country increased 4.1% to 29.67 million mt. As a result, China remained a net importer of oil products, despite being a net exporter during the first 11 months of 2014.
China's apparent oil demand increased considerably through the year, rising to 10.34 million b/d in the fourth quarter, buoyed by a seasonal uptick in consumption as well as the government's monetary easing measures. In comparison, apparent oil demand was recorded at 9.89 million b/d in the third quarter and 9.88 million b/d in the first half.
"Oil demand growth this year is expected to be similar to that of 2014," said Song Yen Ling, Platts' senior writer for China. "China's economic growth is likely to continue slowing, with many analysts predicting GDP expansion this year to average below 7.5%."