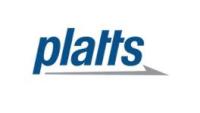 Oil production from the Organization of the Petroleum Exporting Countries (OPEC) dipped by 30,000 barrels per day (b/d) in June to 29.94 million b/d, according to the latest Platts survey of OPEC and oil industry officials and analysts. The survey showed Iraq's output plunge of 160,000 b/d was largely offset by production increases from several other OPEC member countries.
"Small though it may be, a dip in OPEC output is the last thing the consuming world wants to see," said John Kingston, Platts global director of news. "OPEC itself sees the call on its crude averaging 30.4 million b/d in the second half of this year, so any drop in production from the organization – even an involuntary one – could be viewed as a move in the wrong direction."
The 40,000 b/d boost from Libya in June marks the first increase since the beginning of the year, when output was estimated to have risen to 530,000 b/d in January from 250,000 b/d in December. Libyan production declined steadily in recent months as the stalemate between the authorities in Tripoli and the protesters occupying oil facilities and blockading ports continued.
Production in the beleaguered country has begun to climb again after agreements between the government and the protesters that resulted in the Sharara oil field restarting production on Tuesday and the lifting of force majeure at ports Es Sider and Ras Lanuf on Sunday.
But, given the continuing political turmoil and the likely constraints on production as a result of fields having been shut in for long periods, industry sources and analysts are far from optimistic that Libya will be able to restore output to the 1.4 million b/d level achieved during the early part of 2013 any time soon.