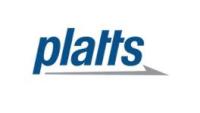 Oil production from the Organization of the Petroleum Exporting Countries (OPEC) totaled 30.03 million b/d in December, up 20,000 b/d from November, a Platts survey of OPEC and oil industry officials and analysts showed Friday. The increase comes as Iraq effectively resumed exports from the north through Turkey for the first time since early March, more than offsetting a large drop in Libyan production.
Saudi Arabia maintained output at 9.6 million b/d, the survey showed, underscoring the country's readiness to see oil prices continue to fall rather than support them by reducing supply. Saudi oil minister Ali Naimi has ruled out an output cut, even if prices fall to $20 per barrel (/b). Naimi in November drove OPEC's decision to maintain its 30 million b/d output ceiling despite sliding prices and projections of sharply lower demand for OPEC crude oil in the first half of 2015.
North Sea benchmark Intercontinental Exchange (ICE) Brent crude oil earlier this week moved below $50/b for the first time since April 2009. In mid-June, Brent traded at $115/b.
"The one piece of bullish news in this report is the drop in Libyan output," said John Kingston, Platts global director of news. "The sharp rise in Libyan production in the second half of the year was one of the catalysts for the oil price's steep decline. Given the country's ongoing turmoil, one can't rule out a renewed collapse in Libyan output, which could reverse predictions of $30/b crude oil."