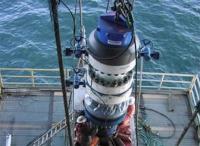 Plexus Holdings PLC has secured its first contract with Cardon IV, a gas licence granted by the Ministry of Petroleum and Mines of Venezuela to eni Venezuela B.V and Repsol Venezuela Gas, S.A., for the supply of mudline suspension equipment services for a development well offshore Venezuela. The value of the order, which sees Plexus increase its geographic reach into the South American market, is estimated at US$0.8 million with revenues being generated from April 2015 onwards.
Under the terms of the contract, Plexus will supply its Tersus TRT mudline suspension system for a well on the Perla gas field offshore Venezuela. Plexus' system was selected due to the fast response delivery time offered by Plexus under a new manufacturing initiative, whereby raw material is held to allow immediate manufacture.
The contract is initially for one well with an option for this to be extended for use on a second. This initial order also opens up production development opportunities in the future.