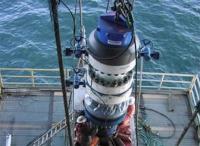 Plexus Holdings says that its wholly owned subsidiary Afrotel Corporation Ltd has divested its sole asset, consisting of a 25% shareholding interest in KSW Engineering Limited.
The consideration for the sale to KSW is £1.5 million in cash which will be deployed as part of Plexus' global expansion strategy of identifying new international manufacturing partners for its suite of POS-GRIP wellhead products for oil and gas exploration, production and in due course subsea applications.
The Company acquired its interest in Afrotel in July 2013 for a consideration of £725,000 and the investment in KSW generated £215,000 of profit share for Plexus in the eleven months to 30 June 2014 and was valued at £941,000 as at that date. Since then, and up to the date of disposal of the investment, the Company has recorded an unaudited share of profit in line with the prior year.