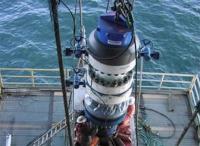 Plexus Holdings says that Plexus Products (Asia) Sdn Bhd, the Company's joint venture with Integrated Petroleum Services Sdn Bhd, has secured a local PETRONAS licence to manufacture and supply Plexus' POS-GRIP wellhead equipment in Malaysia.
IPS is a well renowned upstream support services business to the offshore oil and gas industry in Malaysia and the Asian Pacific region with in-house manufacturing capabilities and is a licensed vendor to PETRONAS. The formation of the JV was previously announced by Plexus on 13 August 2014. With this important licence obtained, PPA will benefit from the strong manufacturing, regional network and relationships of IPS as it looks to manufacture and supply Plexus POS-GRIP rental exploration and production wellhead equipment to the Malaysian market.
The Plexus Board believes that with the PETRONAS licence secured, PPA will augment Plexus' Singaporean regional HQ and services base and Plexus' recent licencing agreement with Chinese major Yantai Jereh Oilfield Services Group Co., Ltd, as it looks to expand the supply of its best in class POS-GRIP wellhead equipment in new regions such as Malaysia and Asia which offer significant growth opportunities for Plexus.