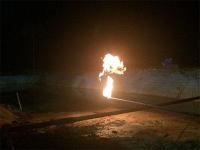 Polyard Petroleum International Group Limited says that the Polyard-2 Well of SC49 project in the Philippines successfully completed oil testing operations on 2 February 2015.
After carrying out different tests, it has proven that the block has commercial production capacity, and is now undergoing the preparation work for production.
Polyard-2 Well carried out test with perforation zones #18-24, and it has tested gas with daily production capacity of over 80,000 cubic meters. The well will be turned into a production well.
The drilling rig will be moved to Block #6 to drill Polyard-1 Well. Based on the geological design, Polyard-1 Well will mainly explore the oil zones.