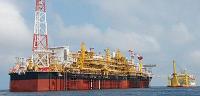 Statoil is divesting equity in blocks 38 and 39 in the Kwanza basin offshore Angola.
"The transactions are part of Statoil's continued optimisation and portfolio adjustments process. We do this to maximise value of core assets. The transactions will allow Statoil to unlock capital ahead of an extensive drilling campaign in the Kwanza basin," says Gareth Burns, senior vice president in Global Strategy and Business Development (GSB) in Statoil.
Statoil has divested 10% to Ecopetrol in blocks 38 and 39. In block 39 the 10% divestment is accomplished through two separate, but simultaneous transactions. Statoil acquired 7.5% from Total under one agreement. Statoil then divested a total of 10% in block 39 through a separate agreement, reducing its net equity by 2.5%.