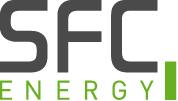 SFC Energy, a provider of hybrid power solutions to the stationary and mobile power generation markets, has announced the signing of a power electronics manufacturing agreement of their Dutch subsidiary PBF B.V. with WhisperPower B.V., Drachten, the Netherlands.
Whisper Power will have the full range of their popular AC PowerCube high power inverter series produced at SFC Energy's manufacturing site in Cluj, Romania, which already produces other high quality power electronics of PBF.
WhisperPower specializes in high quality, quiet, integrated modern hybrid energy systems and efficient electrical system solutions for boats, yachts, vehicles, houses and objects with no or no permanent connection to the grid. WhisperPower's AC PowerCubes are powerful sine wave inverters that convert DC electricity from batteries, solar modules and other alternative power sources into standard AC power with high efficiency.
"We selected SFC Energy's Romanian manufacturing site due to PBF's excellent design capabilities and track record in the production of high quality power products," says Roel ter Heide, owner and director of WhisperPower. "The production of our high-tech, high-quality products requires state-of-the-art electronics know-how and manufacturing expertise. Thanks to the fast, professional production team at Cluj, we can bring our popular products to the customer in excellent quality and turnaround time."
"The combination of excellent development capabilities, high quality, low cost production, and short distances enabled SFC Energy to win this business", says Dr Peter Podesser, CEO of SFC Energy AG. "Together with WhisperPower we will be looking at additional revenue and cost synergies for our two companies in the alternative power markets and on the development side."