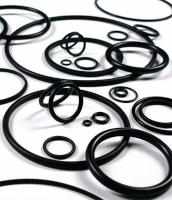 High temperature elastomer seal resistance has reached a new high with the announcement of Perlast G75TX perfluoroelastomer by seals specialist, Precision Polymer Engineering (PPE), a Unit of IDEX Corp, on booth 8305, Reliant Arena, at OTC 2011.
Perlast G75TX is the ultimate 'next generation' perfluoroelastomer, offering excellent chemical resistance and ultra-high temperature stability, while simultaneously extending the elastomer's operating limits in all aspects. Resistant to temperatures up to +621°F (+327°C), G75TX has a compression set of just 8%, significantly increasing the efficiency and lifespan of the seal in offshore pumps and valves. Rapid gas decompression (RGD) resistant grades of the perfluoroelastomer are currently in development.
Perlast G75TX is the latest addition to PPE's high performance, oilfield sealing materials which also includes the EnDura range of elastomers developed specifically for oil and gas applications.
"Many companies have tried to improve the high temperature performance of perfluoroelastomers but this has been achieved at the cost of severely undermining the elastomer's mechanical properties, especially compression set. Perlast G75TX is the first perfluoroelastomer to achieve ultra-high temperature resistance while still preserving its mechanical performance," says David Holt, business development director, PPE.
Perlast G75TX is suitable for both dynamic and static applications and can be fully moulded into O-rings in any size up to 2m/6.5ft internal diameter, and custom shapes.
For further information, visit http://www.prepol.com