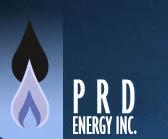 PRD Energy Inc. has completed the previously announced insider financing.
PRD has completed the sale of 1.85 million common shares of the Company (the "Shares") to Mr. Michael Greenwood, the Chairman and Chief Executive Officer, and other directors and officers of the Company at a price of $1.00 per Share for gross proceeds of $1.85 million.
The Shares were sold on a private placement basis and are subject to a four-month plus one day resale restriction from the closing date.