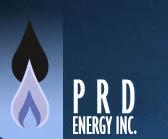 PRD Energy Inc. is in discussions with its joint venture partner to become the designated operator of the Boerger pool (through either acquisition of the partner's interest or by mutual agreement) in order to accelerate development timeframes for the Boerger pool.
The Company plans to drill two to three deviated wells from the Boerger 7A well site in the second quarter of 2015, as the next stage of development for the Boerger pool, conditional on the Company becoming the designated operator during 2014 or early 2015.
The Company believes deviated wells are the optimal well design for drilling into the underlying reservoir structure and should reduce operational risk and capital exposures when compared to horizontal wells, as originally planned. The Company's current cost estimate for its 50% working interest share is $2,250,000 for each deviated well, including drilling, completion and equipping the wells.