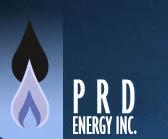 PRD Energy Inc. has decided to cease operations in Germany.
Background
PRD's strategy has been focused on developing existing oil fields in Germany which had either been abandoned or underdeveloped. Several factors were critical to executing this strategy, including: acquiring prospective acreage; increasing cycle times and certainty of outcome for regulatory permits; developing and maintaining working relationships with incumbent operators and state regulatory authorities; accessing technical data at minimum costs; securing joint venture partners; materially reducing capital and operating costs historically associated with the basin; and driving industry and regulatory change to permit the deployment of North American technologies and operating practices.
The Company was successful in achieving many of its strategic goals. The Company acquired a large land position, a large portion of which had previously producing oil pools within their boundaries, and then entered into data acquisition agreements with three of the four major incumbent operators. The Company also entered into a farm-in project with an incumbent operator and established production. These operations enabled the Company to implement some of its cost savings strategies in the drilling and completion of its first well.