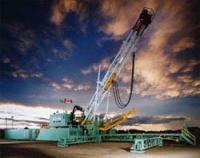 Precision Drilling Corporation has entered into a strategic technology and service agreement and marketing alliance with Schlumberger, the world's leading provider of oilfield services.
The agreement aims to increase the industrialization of unconventional drilling in North America through an engineered approach that utilizes Precision's Tier 1 drilling rigs and allows Precision access to Schlumberger's bottomhole assembly and services.
The agreement applies to Canada and the Lower 48 states in the U.S. and includes contract drilling services, downhole drilling and measurement technology, engineering expertise and operational training.