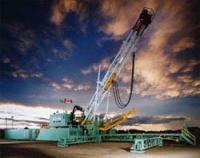 Precision Drilling Corporation says that the Ontario Court of Appeal ruled in favour of Precision's wholly owned subsidiary, reversing a decision by the Ontario Superior Court of Justice dated June 26, 2013 regarding the reassessment of Ontario income tax for the subsidiary's 2001 through 2004 taxation years.
The Ontario Minister of Revenue has 60 days from the date of this decision to seek leave to appeal this decision to the Supreme Court of Canada.
The approximate $55.0 million paid to the Ontario tax authorities in 2008, related to the reassessed taxation years, will continue to be reflected as a long-term receivable by Precision until this matter is fully resolved.