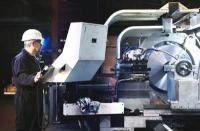 Premier Hytemp is increasing its engineering capability in Singapore with the development of a second manufacturing facility.
The US $20 million investment by the Edinburgh-headquartered company will create a 67,000 square foot precision engineering facility which will serve the downhole tools, wellhead and subsea tree markets. This will complement the established Premier Hytemp manufacturing operation in Singapore which primarily serves only the wellhead and subsea tree markets.
The company has acquired land for the development adjacent to its existing 78,000 square foot facility in the industrial area of Jurong in western Singapore and expects to start construction later this year. The strategic location offers easy access to Singapore and throughout the Asia with excellent port facilities for export shipments.
Premier Hytemp manufactures operationally critical components for the industry's major original equipment manufacturers and service companies for applications in wellheads and production equipment, well construction, valves and actuators, and downhole tools.