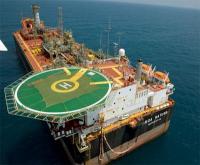 Premier Oil says that the Isobel Deep re-drill (well 14/20-2) has successfully confirmed the oil discovery encountered in the original Isobel Deep well. In addition, this re-drill has discovered new hydrocarbons in additional sandstones.
The well which is located on licence PL004A (Premier 36% operated interest), reached TD at 3014 metres encountering oil bearing intervals in a number of sandstone reservoirs between 2564 metres and 2861 metres, the latter being the base of the Isobel Deep sand.
No oil-water contacts have been encountered in a gross oil bearing interval of approximately 300 metres. Further evaluation will now be required to calibrate the well with the existing 3D seismic in order to determine future plans and the extent of the discovered resource.