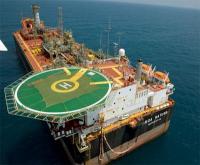 Premier Oil provides a Trading and Operations Update ahead of its 2014 Preliminary Results which will be announced on Thursday 26 February 2015.
Tony Durrant, Chief Executive, commented, "Premier is in a strong position to weather a period of oil price weakness due to its long term cash flow generation. This is delivered from a stable production base with low cash operating costs (<$20/boe) supported by a significant 2015 hedging programme, a tax advantaged position in the UK and a favourable debt structure. Premier has also responded to the sharp fall in the oil price with a broad programme of cost reductions and the postponement of discretionary spend.
Operationally, Premier delivered a strong performance in 2014, with production exceeding guidance, key milestones reached on a number of our development projects and non-core assets disposed of in a difficult asset market.