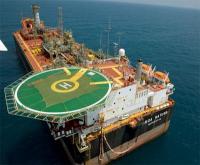 Premier is pleased to announce that the Singa Laut-1 well in Tuna PSC (Premier operator, 65 per cent) offshore Indonesia has penetrated 177 feet of net gas-bearing reservoir quality sands within the targeted Oligocene sequence.
Gas gradients have been measured and gas samples recovered. The gas appears to be of similar quality to the liquids rich gas found in the adjacent Kuda Laut well.
The Singa Laut-1 well will now be plugged and abandoned as a successful exploration well. Appraisal drilling to further assess the combined Singa Laut and Kuda Laut oil and gas resources is targeted for 2015.