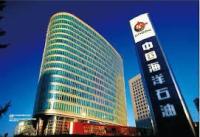 Primeline Energy Holdings Inc. says that China National Offshore Oil Corp has agreed to extend the exploration period under the Petroleum Contract for Block 33/07 to facilitate Primeline's exploration drilling programme.
On October 9, 2015, CNOOC and Primeline signed an amendment agreement relating to the Petroleum Contract to extend phase one of the exploration period from three years to 3.5 years so that it now expires on April 30, 2016. The Petroleum Contract originally had a seven year exploration period split into three phases of three, two and two years . The amendment agreement extends the exploration period to 7.5 years with the first phase extended to 3.5 years, with the other phases remaining at two years each.
In the first exploration period, the minimum work programme comprises 600 sq km of 3D seismic and two exploration wells. Primeline fulfilled the seismic commitment in 2014 and is currently drilling exploration well LS23-1-1 and expects to reach target depth by the end of this month.