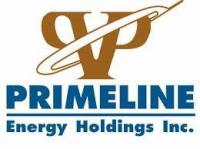 Primeline Energy Holdings Inc. announced that its contractor, China Oilfield Services Ltd. (COSL), has commenced the 3D seismic survey in Block 33/07, East China Sea.
As announced in December 2013, Primeline signed a turnkey contract with COSL for a 600sq km 3D seismic survey in Block 33/07 ("the Survey") as part of its rolling development and exploration programme.
Due to delays incurred in COSL's preceding work, the 3D seismic survey vessel, Hai Yang Shiyan 718, arrived at Primeline's location on March 30, 2014, later than anticipated, and the vessel started deploying the streamer for Survey on March 31, 2014.