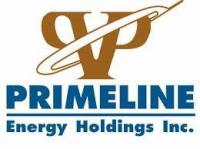 Primeline Energy Holdings Inc. says that its drilling contractor China Oilfield Service Ltd. (COSL) has started the mobilization of the rig for the drilling operation of LS23-1-1 well.
Following the signing of the drilling contract by Primeline with COSL as announced on August 17, 2015, COSL has completed the site survey of the well locations and other preparations for the drilling operations, including the applications for the required operation permits.
Primeline held a pre-spud meeting with COSL and all main subcontractors on September 14. COSL started to tow drilling rig HYSY941 toward the well LS23-1-1 location on the evening of September 15. The towing operation is expected to last three to five days, subject to weather and sea conditions, followed by jack up, with drilling operations expected to commence around September 22.