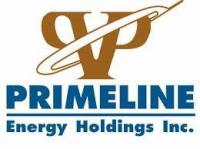 Primeline Energy Holdings Inc. has signed a memorandum of understanding to merge with Loyz Energy Limited.
The merger will result in the creation of an ambitious pan-Asia/Pacific oil and gas company, listed on the Catalist board of the Singapore Stock Exchange with significant production, cash flow and exploration upside in which existing Primeline shareholders will have the controlling position.
The merger of the two companies is proposed to be effected by way of a scheme of arrangement under Cayman Islands law under which Loyz would acquire all of the ordinary shares of Primeline by issuing Loyz shares. Completion of the Arrangement will be subject to entry into definitive, binding agreements on or before August 31, 2015 and approvals of the shareholders of Primeline and Loyz.