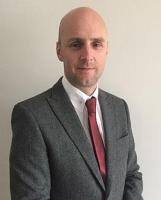 Prior Diesel, a Suretank company and global supplier of diesel driven power solutions and well service products, has appointed Daniel Peacock as New Business Development Manager for Aberdeen.
Peacock has over 16 years experience working in the oil and gas industry. He started his career as a mechanical technician before moving into project management gaining his PRINCE2 certification and Lean Six Sigma Black Belt training. He brings with him experience of building DNV 2.7-2 certified equipment for hazardous areas and project managed the first ever fully compliant steam generator. All of this experience has proven invaluable for his more recent transition two years ago into sales and new business development.
Based in Aberdeen, Peacock's new role at Prior Diesel will see him contribute to the growth of the company through identifying new business opportunities in Aberdeen and the North Sea corridor.
Commenting on his new role Peacock says, "I am extremely excited to have joined Prior Diesel. It is a challenging time for the industry but Prior Diesel have remained strong. The company has a diverse product range and its multi-disciplinary engineering team has an outstanding reputation for delivering high quality which provides a strong platform from which to build the business. I am looking forward to working alongside such a highly experienced team and supporting the company with its continued success."
Prior Diesel's General Manager, Jim Yeats, says, "We're delighted to appoint Daniel who joins us at an important stage in our development as we look to enhance our business processes and exploit opportunities in new geographical markets."