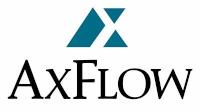 Distributor of positive displacement pumps and process instruments, AxFlow, has extended its business in Norway with the acquisition of Process Partner AS – experts in process instrumentation, calibration and gas detection equipment for offshore and onshore industries.
With 570 employees and sales of EUR 175 million, AxFlow distributes high-quality industrial fluid handling equipment in Europe and in South Africa. In Norway, AxFlow provides positive displacement pumps, mainly to the oil and offshore and water and wastewater segments.
Announcing the acquisition, AxFlow CEO Ole Weiner says, "For some time, AxFlow Norway has been seeking to expand its product and service portfolio, particularly within advanced industrial process instruments. Process Partner AS is well established in the market with several product brands, unique application competence, certified resources for inspection, service and training, and solid customer relations within the oil- and offshore industry in Norway and abroad."
"Process Partner and AxFlow fit very well together both in terms of expertise and products," adds Gunnar Ødegård, Managing Director of AxFlow Norway and continues, "especially when it comes to the instrumentation solutions for subsea applications. We are enthusiastic about bringing the entire team from Process Partner into AxFlow and to see it develop together with the founders Per Kristian Vaagland, Dag Haagensen and Yngve Svendsen."
"To us at Process Partner, the acquisition brings a stable owner, with a vast experience in the process industry and the financial strength to grow the business. Our product portfolios complement each other well in our traditional markets and therefore present interesting synergies. With this acquisition we also see a great possibility to extend our customer base and gain increased market share," says Per Kristian Vaagland, Managing Director of Process Partner AS.
Process Partner AS is headquartered in Larvik south of Oslo, the company has 6 employees and a turnover of EUR 6.77 million. The main market segments are oil and gas, (subsea and topside, offshore and onshore) in addition to general process industry. Together with AxFlow AS, OE Solutions and Safe Supply, the new AxFlow Norway Group turns over almost EUR 29.50 million with 55 employees.