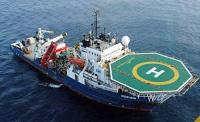 Global Energy Development PLC has announced that it has conditionally agreed to purchase 11 offshore subsea service vessels and a barge vessel as it seeks to adopt a new business strategy focusing on the subsea oilfield services sector. Global has entered into two share purchase agreements to purchase 100% of the issued shares in vessel owning companies.
All vessels are currently located in Louisiana USA with direct access to the offshore oil and gas fields in the Gulf of Mexico.
The acquisitions will mark a fundamental change in Global's business strategy as these transactions are the company's first step into the global subsea industry. The company seeks to make countercyclical investments within the global subsea industry that will enable it to capitalise on future recoveries in the oil price and related increased requirements for offshore support services.
Vessels will be able to operate in depths of up to 300 feet and, in the case of one vessel up to 5,000 feet, opening a large addressable market for the company.
Proposal to change name to Nautilus Marine Services PLC to reflect new business strategy.
The transactions represent a reverse takeover that will be subject to a vote of Global's shareholders.
Mikel Faulkner, Chairman of the company, comments, "We are very pleased to have committed to these acquisitions of the offshore service vessels in the Gulf of Mexico. This represents the Company's first step towards delivering on the Company's new strategy of increasing shareholder value by targeting investment and acquisition opportunities in the subsea services sector with the potential for significant upside. We are also delighted to welcome someone of John's experience to the Global management team. He is a good strategic fit for the business and his knowledge and experience will be of immense benefit as we embark on this new business strategy, especially considering his long and successful track record in the offshore energy marine sector."