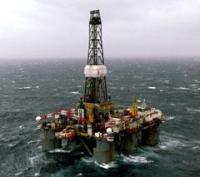 Providence Resources P.l.c. provide a technical update on a major new 3D seismic programme, which is planned to be acquired by Polarcus, subject to statutory assessment, in the southern Porcupine Basin, offshore south-west Ireland.
This non-exclusive multi-client survey, which is planned to commence this summer, will cover the deep-water Drombeg exploration prospect that is located in Frontier Exploration Licence (FEL) 2/14 ('Drombeg Licence'). The Drombeg Licence, which is situated in c. 2,500 m water depth and c. 220 km off the west coast of Ireland is operated by Providence Resources (80%) on behalf of its partner Sosina Exploration Limited (20%).
Providence and Sosina recently converted Licensing Option (LO) 11/9 into FEL 2/14 (see RNS of 20th January 2014).