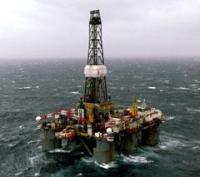 Providence Resources is pleased to provide an update on Frontier Exploration Licence 6/14 ('Newgrange'). Providence Resources (80%) operates FEL 6/14 on behalf of its partner Sosina Exploration (20%) which lies in c. 1,000 metre water depth in the Goban Spur Basin and is c. 260 km off the south west coast of Ireland.
Providence has recently completed an initial evaluation of its licensed data from the newly acquired southern Porcupine Polarcus multi-client 2D regional seismic reflection survey. This initial work has been focused on the interpretation and mapping of the key Top Cretaceous reflection on the new long offset seismic profiles. This work has confirmed the previous interpretation that the Newgrange prospect comprises a significant c. 1000 km2 four way dip closed structure.
The crest of the Newgrange structure lies just c. 500 m BML and has a total structural elevation of c. 400 m. Current overburden fracture gradient analysis based on offset well data indicates a gas column top-seal capacity of up to c. 300 m. Both structural as well as stratigraphic imaging within the Newgrange prospect have been significantly improved with detailed carbonate seismic facies mapping now possible within the Cretaceous objective.