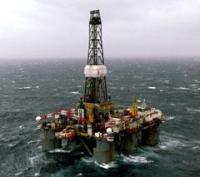 Providence Resources has agreed a phased farm in by ABT Oil & Gas ("ABTOG") into its' Helvick and Dunmore oil discoveries (collectively the "Discoveries"), located in SEL 2/07 in the North Celtic Sea Basin, offshore Ireland.
Providence has, on behalf of its joint venture partners, applied to the Minister of State at the Department of Communications, Energy and Natural Resources (the "Minister") to convert that part of SEL 2/07 which contains the Discoveries, into two separate Lease Undertakings. In the event the Lease Undertakings are granted by the Minister, ABTOG has agreed to farm into the Discoveries. The farm in would be subject to the approval of the Minister.
As part of the farm-in, ABTOG will assist the joint venture partners in the carrying out of a phased detailed work programme. The first phase of this work programme will be to determine whether the Discoveries can be developed commercially, through the use of ABTOG's innovative low cost development technologies.