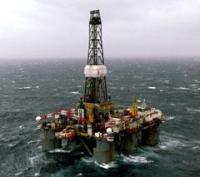 Providence Resources provides a technical update on Licensing Option 13/04 which is located in the South Celtic Sea Basin, c. 125 km off the south coast of Ireland. LO 13/04 is situated in c. 100 metre water depth and is operated by Providence (100%).
Seismic interpretation and mapping of reprocessed 2D seismic reflection profile data has confirmed the presence of a large Mesozoic structural closure within LO 13/04. The closure as mapped at the top of the primary Lower Triassic Sherwood Sandstone Group level extends over a c. 170 km2 area with the crest situated at a depth of c. 1,500 metres TVDSS.
Volumetric modelling of this primary Silverback reservoir target indicates an initial un-risked Pmean STOIIP of c. 1.36 BBO. Geochemical analysis of the Lower Jurassic shales from offset wells previously drilled within the South Celtic Sea Basin has confirmed the presence of good quality oil prone source rock intervals.