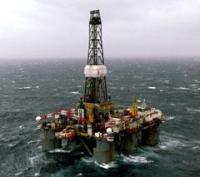 Providence Resources provides a further technical update on Frontier Exploration Licence (FEL) 2/14 in the southern Porcupine Basin, offshore south-west Ireland. FEL 2/14 is located in c. 2,500 m water depth being c. 220 km off the west coast of Ireland and is operated by Providence (80%) on behalf of its partner Sosina Exploration (20%).
Further to the RNS of June 10th, 2015 regarding the 'Druid' prospect identified in FEL 2/14, Providence has continued its evaluation of the newly acquired Polarcus MC3D seismic reflection data. The most recent evaluation has focused on the pre-Cretaceous section within FEL 2/14 which has confirmed the presence of a large, ultra-deep north-south orientated pre-Cretaceous structure that had been evident on the previous 2D long offset seismic reflection profiles. These new data provide a significant uplift in the detailed imaging of the ridge which exhibits c. 120 km2 of TWTT closure at Base Cretaceous level with the crest of the ridge estimated to lie at c. 6,000 m BML.
Similar to the nearby Dunquin Ridge in FEL 3/04, the Diablo Ridge has also previously been interpreted to be of volcanic origin however, these new data clearly demonstrate the ridge to be a large rotated fault block with an internal reflectivity that is consistent with a Mesozoic sedimentary section. Notably, the crest of the Diablo Ridge exhibits a marked fluid escape feature which appears to be vertically connected with the overlying 'Drombeg' and 'Druid' prospects.