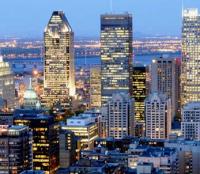 On the occasion of the Italy-Russia Business Forum, being held in Trieste, Prysmian Group has signed a technical cooperation agreement with JSC "Rosseti", Russia's largest power grid company, to develop power transmission and distribution technology in Russia.
The agreement, signed by Valerio Battista, Prysmian Group CEO, and Oleg Budargin, JSC "Rosseti" CEO, determines development prospects regarding the exchange of information in order to analyse and develop solutions for power transmission systems with voltages of up to 500 kV. The systems in question include high voltage cables as well as joints, terminations and grid monitoring equipment. One of the objectives of this collaboration is to develop post-installation support systems capable of ensuring the continuity of grid operation through prompt intervention and prevention of failures.
"This agreement confirms Prysmian as a partner of JSC "Rosseti", a company engaged in the construction and modernisation of electric power infrastructure in Russia", said Valerio Battista. "Prysmian will make available its array of technologies and know-how developed through years of international experience of constructing power grids around the world. Together we will study solutions that will let "Rosseti" optimise its investments, while augmenting its efficiency and reducing environmental impact."