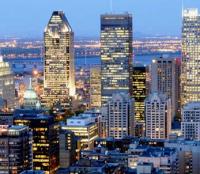 Prysmian Group will showcase at Kazakhstan International Oil & Gas Exhibition 2013 in Almaty (Kazakhstan) from October 1th to 4th (booth 10-268). The Group will present its comprehensive product portfolio specifically designed for the Oil and Gas industry.
KIOGE 2013 is the first-ever presence at a show in the Region for the Group. Kazakhstan and the entire Caspian Region represent a strategic development area for Prysmian Group, with cables for total values in excess of 80 million euro supplied over the years since 2004 to major EPCs for one of the most important, strategic and technologically advanced projects in the industry, such as the Kashagan Oil Field.
In the Region, over the years, the Group has also provided cables for a total value of approximately 35 million euro for other significant projects such as Karachaganak, Tengiz and Azeri & Shah Deniz. Also, the Exhibition comes at very important time for the Group for several reasons, both in terms of technical innovation and of business development.