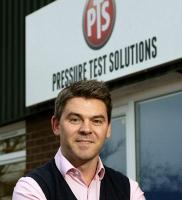 Gary Notman has joined the company with the aim of positioning it as the leading provider of pressure test equipment and instrumentation to the oil and gas industry.
His role has seen him take full responsibility for devising and implementing strategies to expand PTS' client base.
Part of his plans include investing significantly in the company's product fleet and, in order to facilitate its growth, moving the business from its current Bridge of Don headquarters to larger premises.
Gary will draw on his experience in operations, sales, marketing and customer relations - built up over 20 years in the energy sector - to capitalise on opportunities that are opening up for PTS across the energy industry.