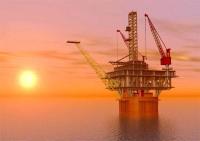 Australia's Tap Energy (M7) Pte. Ltd (Tap Oil), in a joint venture with Smart E&P International Company Ltd., signed the production sharing contract (PSC) with Myanmar Oil and Gas Enterprise (MOGE) at an official ceremony in Nay Pyi Taw on August 26, according to a statement released by the company.
The joint venture partners, under the PSC, have agreed to undertake an 18-month Environmental and Social Impact Assessment and Study Period, followed by an option to proceed to a 3-year commitment exploration work program for the shallow water Block M-7 in the Moattama basin.
The 13,372 km2 M-7 Block is located in Myanmar's most prolific offshore hydrocarbon province, the Moattama basin, which has existing production from a number of multi-tcf offshore fields. Block M-7 is 160 km east of the 6.5 Tcf Yadana gas field, and 70 km northeast of the 1.5 Tcf Zawtika gas field.