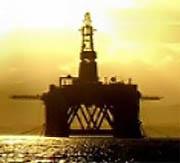 Pura Vida Energy NL has entered into an agreement with Sterling Energy (UK) Limited ('Sterling'), a 100% owned subsidiary of Sterling Energy Plc, to farmin to the Ambilobe block, offshore Madagascar.
Under the agreement, Pura Vida acquires a 50% interest in the Ambilobe PSC. Sterling will retain a 50% interest and Operatorship. The farmin agreement is conditional upon approval by the Government of Madagascar.
The Ambilobe block compliments Pura Vida's growing portfolio of high quality offshore African exploration acreage targeting a range of different oil plays.