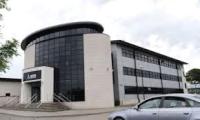 Qinterra Technologies has been awarded a contract worth up to $20miliion (USD) to support PETRONAS Carigali Sdn Bhd operations in Malaysia.
The three year deal, will see Qinterra Technologies provide tractor services for all of PETRONAS Carigali Snd Bhd offshore assets in Malaysia.
The scope for work, which covers more than 50 wells, will see the introduction of next generation tractor applications including debris collector and rotational equipment.
It is the first contract between the two companies and it followed a competitive tendering process.