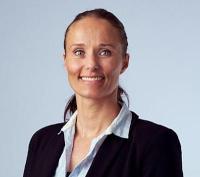 Oil and gas technology supplier Midsund Bruk AS is targeting further worldwide growth after securing an internationally-recognised quality assurance certificate.
Midsund Bruk AS is the only Norwegian company that has formal ASME Div 1 and Div 2 section VIII Stamp certification for fabrication of pressure vessels. It will retain the status for at least three years and will allow the company to pursue new markets on a global scale.
The American Society of Mechanical Engineers (ASME) standard regulates the design and construction of boilers and pressure vessels as well as maintaining recognised industrial and manufacturing codes and standards that enhance public safety.
Using the ASME Code Symbol Stamp is a way of complying with the laws and regulations in all 50 US states and the Canadian provinces. It is also estimated that more than 100 countries accept the ASME Boiler and Pressure Vessel Code as a means of meeting their government safety regulations.
Midsund Bruk, which has more than 40 years of experience in the oil and gas industry, designs, engineers and manufactures separation equipment and pressure vessels for onshore, offshore and subsea.
The certification was achieved after a process lasting more than two years. Having now both ISO 9001/EN and ASME/ U stamp Div 1 and Div 2 approved products gives the company a competitive edge and provides clients with further reassurances on quality.
Ingebjørg Klausen, General Manager of Midsund Bruk, says, "This certification will give Midsund Bruk a unique opportunity to increase our growth in the global market. We can now supply our products to the world regardless of whether they use ISO 9001/EN or ASME. Div. 1 and Div 2 section VIII."
"The ASME stamp certification is an absolute must to be able to bid in some markets and so this definitely gives us an advantage. We can now be a player in the Middle East, where ASME/U stamp is typically required, while, increasingly, we see it is necessary for deliveries in Europe. In addition, it also opens up the Americas which is an interesting market. We are particularly pleased with the certification because it not only gives us increased competitiveness through access to a larger market, it also means the company is quality and competence certified which will benefit our customers," adds Klausen.