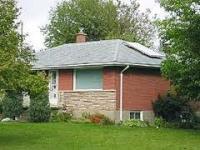 Bakken refinery developer Quantum Energy, Inc., and Native Son Holdings, LLC are pleased to announce their intent to form a Joint Venture for the construction and operation of a 40,000 barrel per day refinery in Berthold, North Dakota. The joint venture will be known as "Quantum Native Processing Partners, LLC," and will be owned by Quantum and Native Son Refining LLC, a subsidiary of Native Son Holdings LLC.
"Native Son Refining includes a team of engineers who have prepared a construction permit application for a 40,000 bpd facility that doubles our planned capacity. Teaming with NSR on a Berthold site accelerates our plans and is the equivalent of building two of our previously planned facilities," said Stan Wilson, Chairman of Quantum. "This proposed Joint Venture is the result of the efforts of new Quantum Advisory Board member, Rob Monday, the Founder of the Native Son Companies. We expect to have our permit application filed yet this month," said Andrew Kacic, Quantum CEO.
"Our engineers have successful prior experience with the North Dakota permitting process for refineries and we are excited to lend that capability to Quantum. This alliance with Quantum fast tracks our own previous plans for a 40,000 bpd refinery and is a welcome strategic event to our efforts," said Rob Monday, Managing Member of NSR.