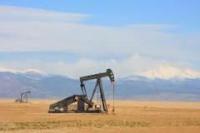 Quattro Exploration and Production Ltd. announce the closing of the previously announced Donalda acquisition having an effective date of February 1st, 2014.
As previously announced, the acquisition, from a private Alberta-based company, includes a combination of 1,000 mcf/d of natural gas production along with associated gathering, compression and spare equipment. The acquisition results in the addition of 1,000 mcf/d to Quattro's Donalda facilities and a 600 mcf/day (net) increase in production.
Following this acquisition, the Company's developed land base at Donalda will be 44,465 acres (net) developed and 27,810 acres (net) of undeveloped land for a total 72,275 acres(net) in the region. The Company also is scheduling further well work-overs, processing and gathering efficiencies in order to increase the Donalda production to over 3,600 mcf per day of stable, low decline production by year-end 2014.